Matchmaker requires game server process registration
A scenario in which a Matchmaker requires a game server process to register themselves with the matchmaker, and the matchmaker decides which GameServer players are sent to.
In this scenario, the GameServer process will need to self Allocate when informed by the matchmaker that players are being sent to them.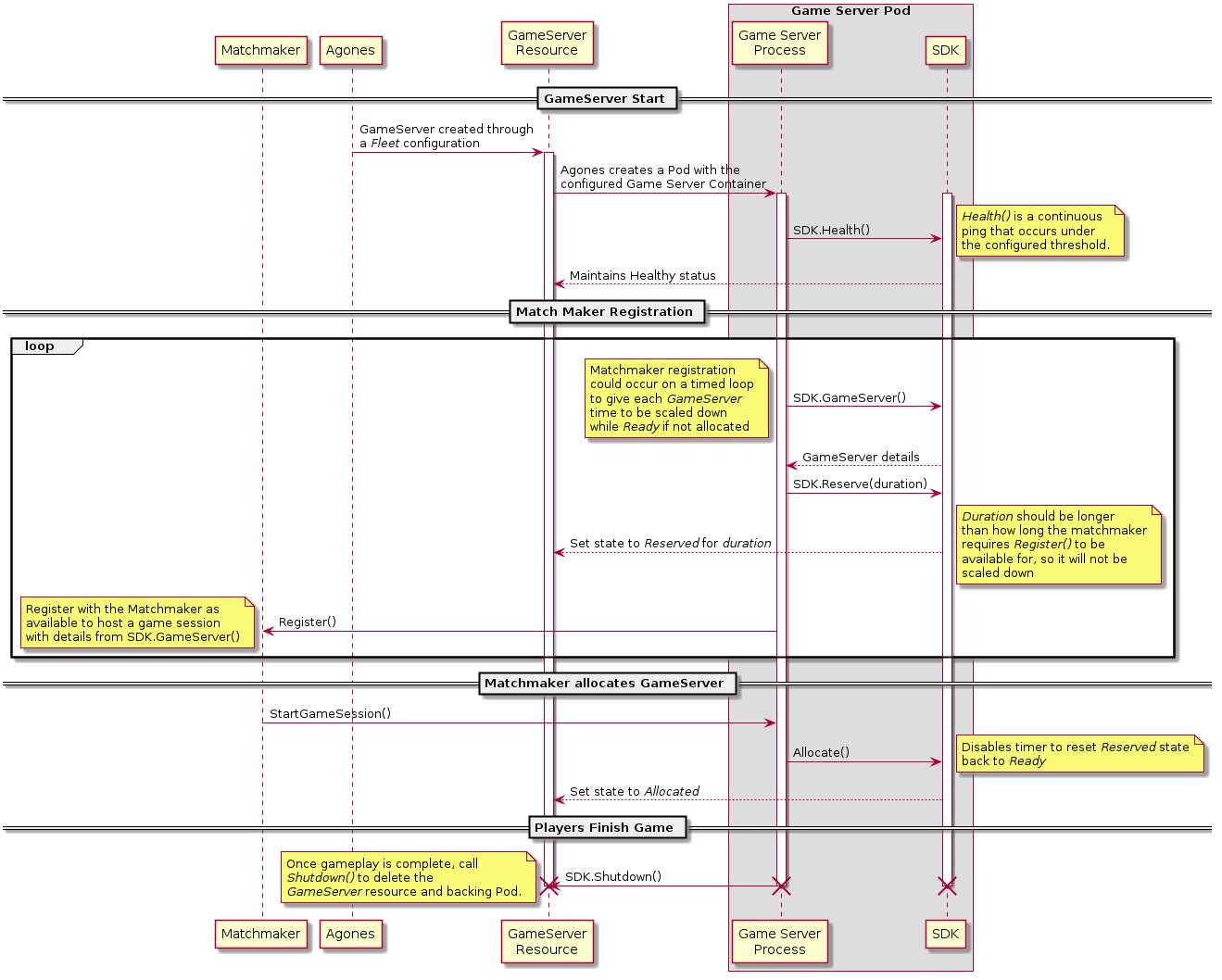 Warning
This does relinquish control over how GameServers are packed across the cluster to the external matchmaker. It is likely it will not do as good a job at packing and scaling as Agones.
Next Steps:
Last modified September 14, 2023:
Upgrade Hugo (#3369) (c8649e2)